About Us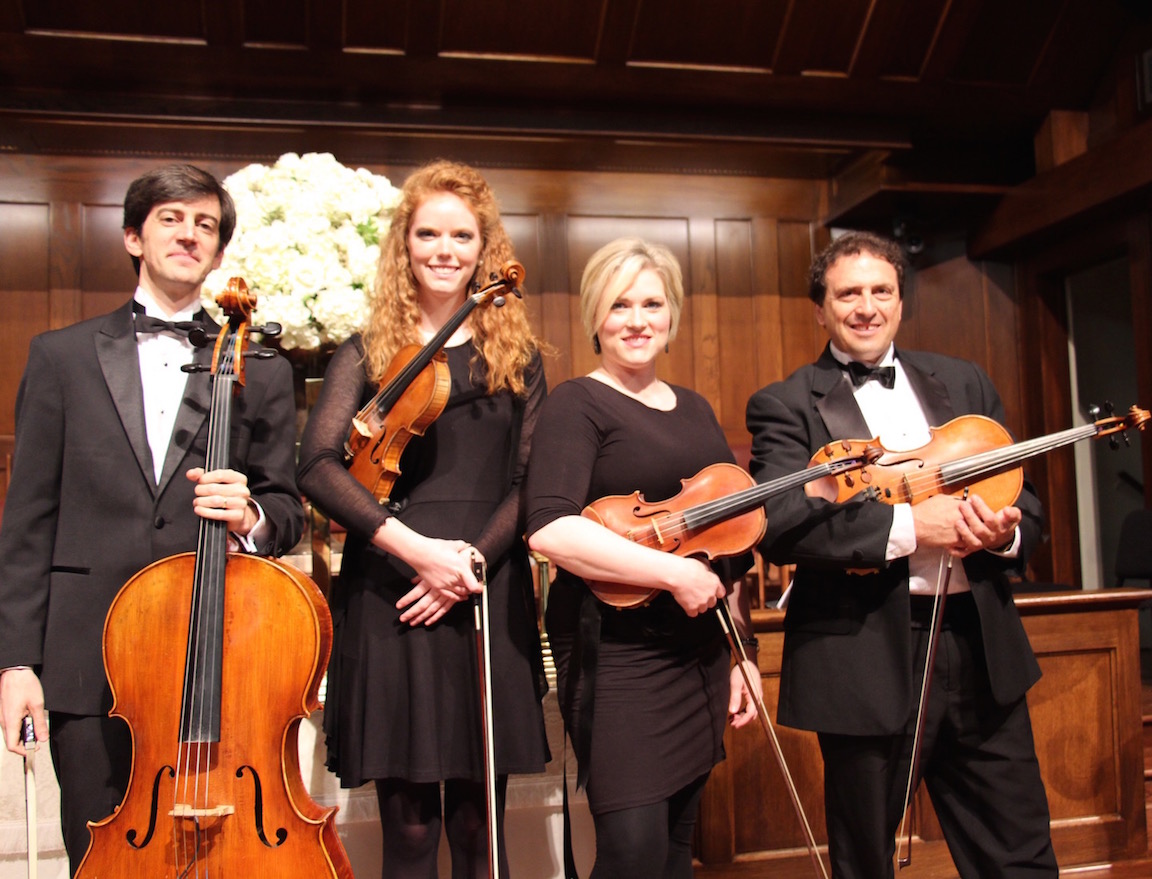 Jackson String Quartet, professional musicians with many years of experience, members of Mississippi Symphony Orchestra are happy to bring beautiful music for your event celebration such as weddings, banquets, corporate events, Christmas and private parties. We offer a wide range of classical and popular repertoire as a string quartet or string trio around Jackson, MS and with the highest quality performances are ready to meet all our clients' needs and make their memorable occasions unforgettable.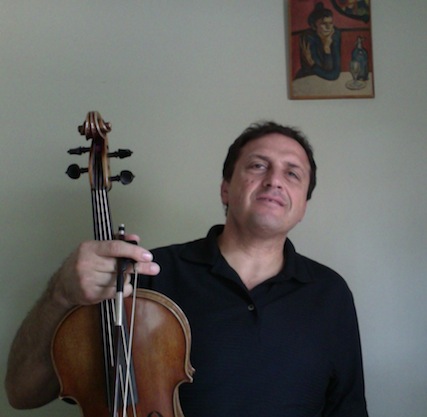 Hristo Hristov,

founder and coordinator of Jackson String Quartet, assistant principal viola of Mississippi Symphony Orchestra since 2004 was born in Bulgaria. He holds a bachelor`s degree in viola performance from the State Music Academy in Bulgaria. While in his native country, Hristo was assistant principal viola of the State Opera and Philharmonic Orchestra in Varna, and the New Symphony Orchestra in Sofia, Bulgaria. In 2005, Hristo received a master of music in viola performance from Southeastern Louisiana University. Since 2004 Hristo is a member of Missouri Symphony Society and performs as assistant principal viola with Missouri Symphony Orchestra for Summer Nights Festival-Columbia, MO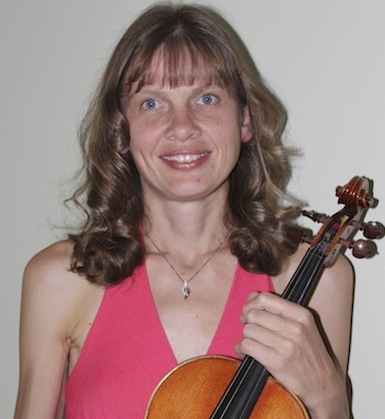 Ausra Jasineviciute was born in Lithuania, where she began her violin studies at age eight. in 1997 she earned her Bachelor of Music in Viola Performance from the Academy of Music in Vilnius. In 2001 Ms. Jasineviciute came to the United States to continue her studies in Viola Performance. In 2004 she earned her Master of Music in Viola Performance from Southeastern Louisiana University and in 2011 her Doctor of Music in Music Performance from Florida State University. During her graduate studies in Louisiana, she was a member of the Acadiana Symphony Orchestra, Baton Rouge Symphony Orchestra, and the Jefferson Performing Arts Society Orchestra. During 2004 and 2005 she was a member of the Tallahassee Symphony Orchestra. Since September of 2005, she has been the principal violist of the Mississippi Symphony Orchestra and a member of the Mississippi Symphony Orchestra String Quartet.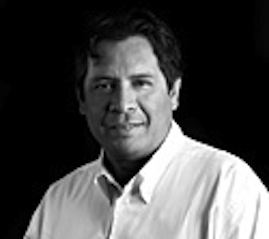 A
lejandro Encinas
` career as a professional musician includes his participation in many important festivals and institutions such as the International Tour, I Musici Estensi from Italy (Viola), the International Tour, Arpeggioni Chamber Orchestra from Austria (viola), and the Tulsa Symphony Orchestra. He was the Assistant to the Concertmaster at the Symphony Orchestra at the Cité Université in Paris, France and at the Orquesta Filarmónica in Lima, Peru. He participated in the Mercosur Festival Juvenil de Orquesta in Argentina as a violin teacher, and at the Universidad del Atlantico in Barranquilla, Colombia he was a Professor of Violin and Viola.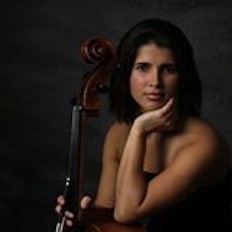 Taylis Fernandez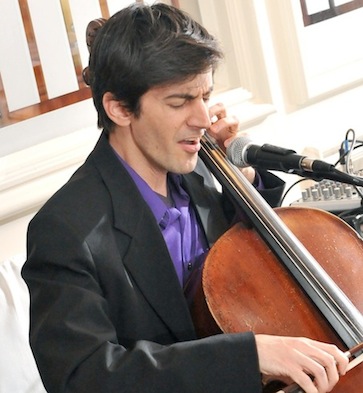 Marcelo Vieira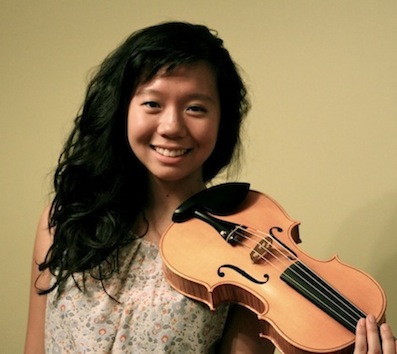 Jocelyn Zhu

, 18, was recently one of the semi-finalists at the Schmidbauer International Strings Competition. Not long ago, Zhu was one of three finalists at the MasterWorks Music Festival Concerto Competition at Indiana. She was winner of the CICAS Music Festival Competition and the Hilton Head Symphony Orchestra Competition where she was invited back to solo in December, 2010. She was also a finalist at the age of 12, in the Stradivarius International Competition held in Utah. She has represented Mississippi many years in a row at the Music Teacher's National Association Southern Regional Competition.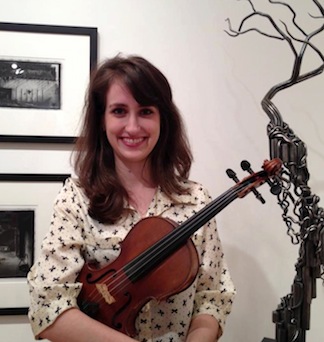 Shellie Brown

is a recent graduate of Belhaven University with a degree in violin performance. Member of Mississippi Symphony Orchestra since 2011. At a young age, Shellie was a member of the Mississippi Youth Symphony Orchestra when they performed in China, London, Paris, Vienna, and Salzburg. She has attended a variety of summer music festivals in the U.S. and has experienced a wide range of chamber and orchestral repertoire with musicians and coaches from around the world. These festivals include Rocky Mountain Summer Conservatory in Colorado, The Masterworks Festival in Indiana, Aspen Music Festival. Shellie was the first place winner of the high school and collegiate divisions of the Mississippi Symphony Orchestra Concerto Competition, a finalist in the Coeur d'Alene Symphony Concerto Competition in Spokane, Washington, and advanced to the Southern MTNA competitions during the years 2006-2012.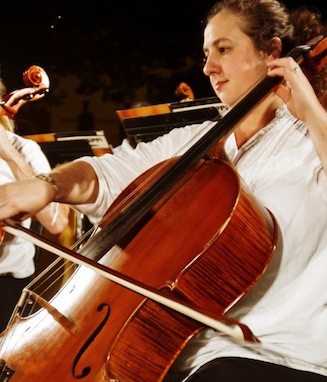 Emily Stromberg Baker

began studying music at the age of seven in her native state of Connecticut. At age eleven, she moved to Toulouse, France, and studied with Cecile Millet of the Paris Conservatory. In 1997, she transferred to Peabody Conservatory, where she studied with Jeffrey Solow of the Amadeus Trio and Mihàly Virizlay of the Baltimore Symphony. She was a member of the Peabody Concert Orchestra and the Peabody Camerata, the school's new-music ensemble. She earned her Bachelor's Degree in 1999 and her Master's Degree at Peabody in 2001. She was a member of the Peabody Symphony Orchestra.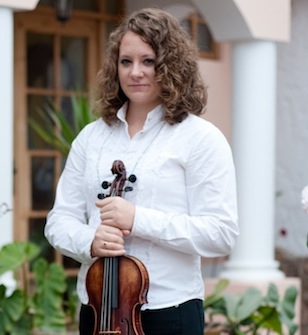 Rachel Reese

, violinist and violin teacher, graduated with a music degree from Belhaven University in 2010 under the instruction of Professor Song Xie. She participated as the concertmistress of the Belhaven Chamber Ensemble and the Belhaven and Jackson Area Orchestra. She received a full scholarship to the Kennedy Center's Summer Music Institute and was awarded principal second violin in summer of 2007. Competitions include second prize in the Mississippi Symphony Orchestra's Young Artists Competition, first prize in the MMTA concerto division, and she was chosen as the representative of the state of Mississippi in the ASTA and MNTA competitions. She was also awarded a scholarship by the Mississippi Federation of Music Clubs.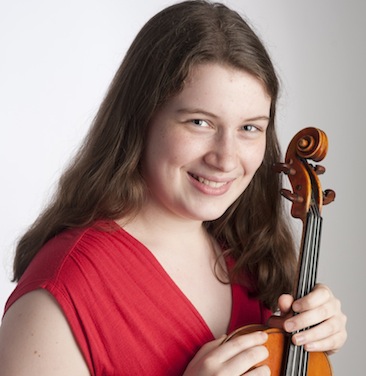 Julia Kirk

has been a receipient of many scholarships to festivals such as Stringwood Chamber Music Festival, Premier Orchestral Institute, All-State Invitational Orchestra and most recently the 2013 National Youth Orchestra of the United States, a Carnegie Hall project that included a tour of Europe with such renowned performers as Joshua Bell and Valery Gergiev. Julia also plays the piano, which has brought her recognitions such as 1st Prize in the Georgia Bailiff Piano Competition and 2nd Prize in the Sonatina Festival at Millsaps College in Jackson, MS.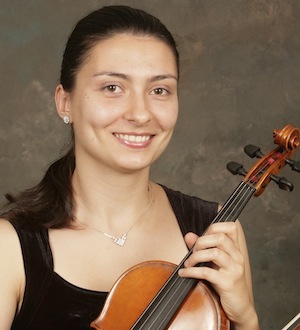 Milena Rusanova graduated from the Bulgarian National Conservatory with a Bachelor's Degree and from the Southeastern Louisiana University with a Master's Degree in Violin Performance. During her study in Bulgaria she was a Finalist of the National Violin Competition " Dobrin Petkov." While pursuing her Master's Degree, Milena won the MTNA Young Artist State Competition and MTNA Young Artist South Central Division Competition. In 2008 she was one of the winners of the Monroe Young Concerto Competition, and Southeastern Concerto Competition.
Milena, currently member of Mississippi Symphony Orchestra has participated at different music festivals and concert series throughout the United States, Germany,Austria, Czechoslovakia, and Bulgaria. She also has been a member of Baton Rouge Symphony, Acadiana Symphony at Lafayette,Louisiana Sinfonietta, Mobile Symphony Orchestras.